One of our favorite sellers on Etsy is
Cotton Flower
. Founded in 2014 by Yogi Sarah in response to 
plastic derived and restrictive yoga clothing. 
Sarah was searching for clothing that made her skin and being feel happy, elegant, and free. 
When she discovered gauze cotton in Thailand, a magical sequence of events occured and
Cotton Flower Clothing
 was born.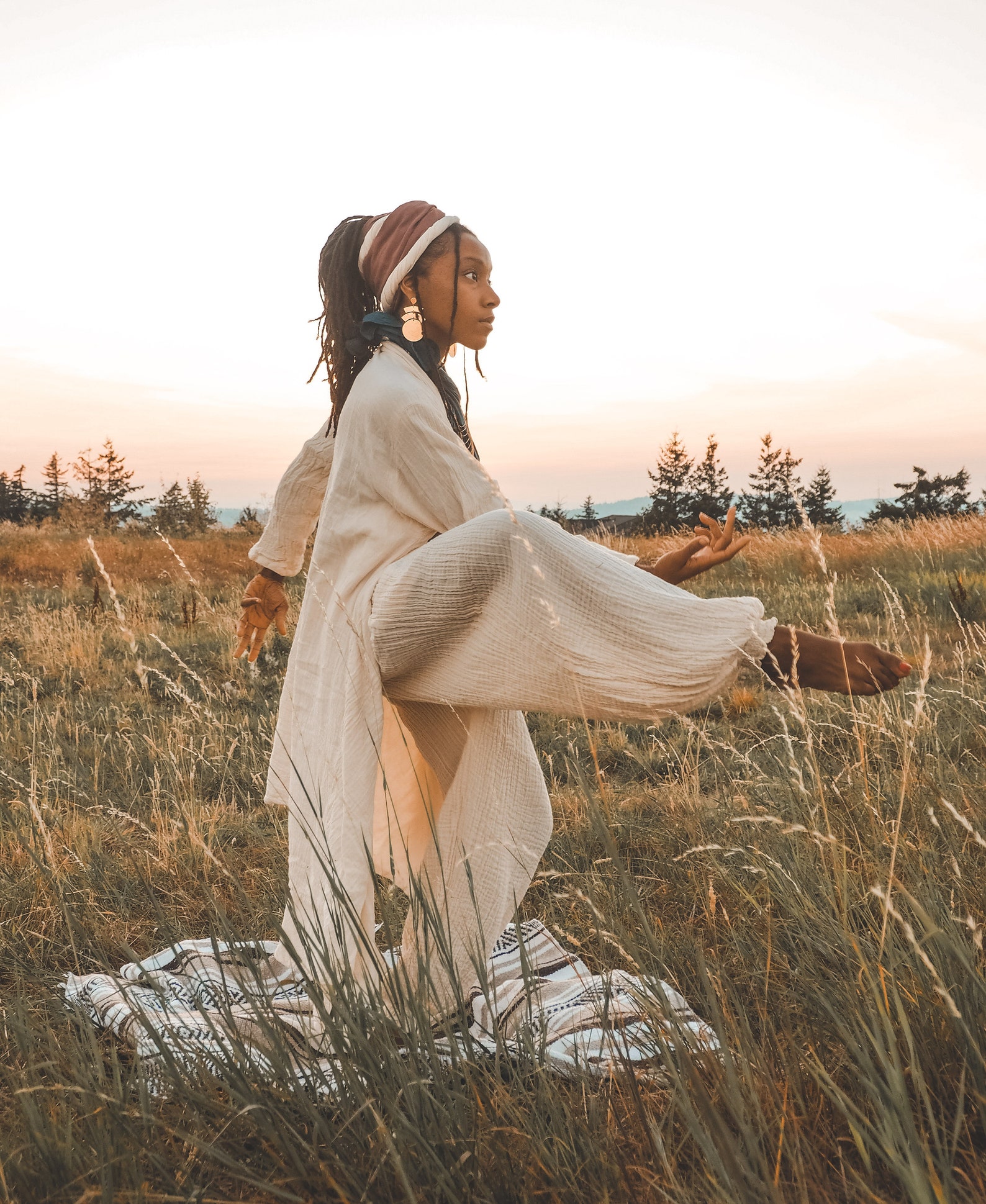 Soft pillowy cotton. Lounge. Be cozy. These pants flow seamlessly from boho-chic daywear to evening movement + snuggles. Rest your hands in two pockets. A light elastic gathers around the ankles.
 Cotton Flower offers clothes that are not only beautifully designed but are also breathable, vibrant, playful, and most importantly, relaxed. These garments are ethically made in Northern Thailand by three women-owned small businesses. Many of the sewers work from the comfort of their home with their families.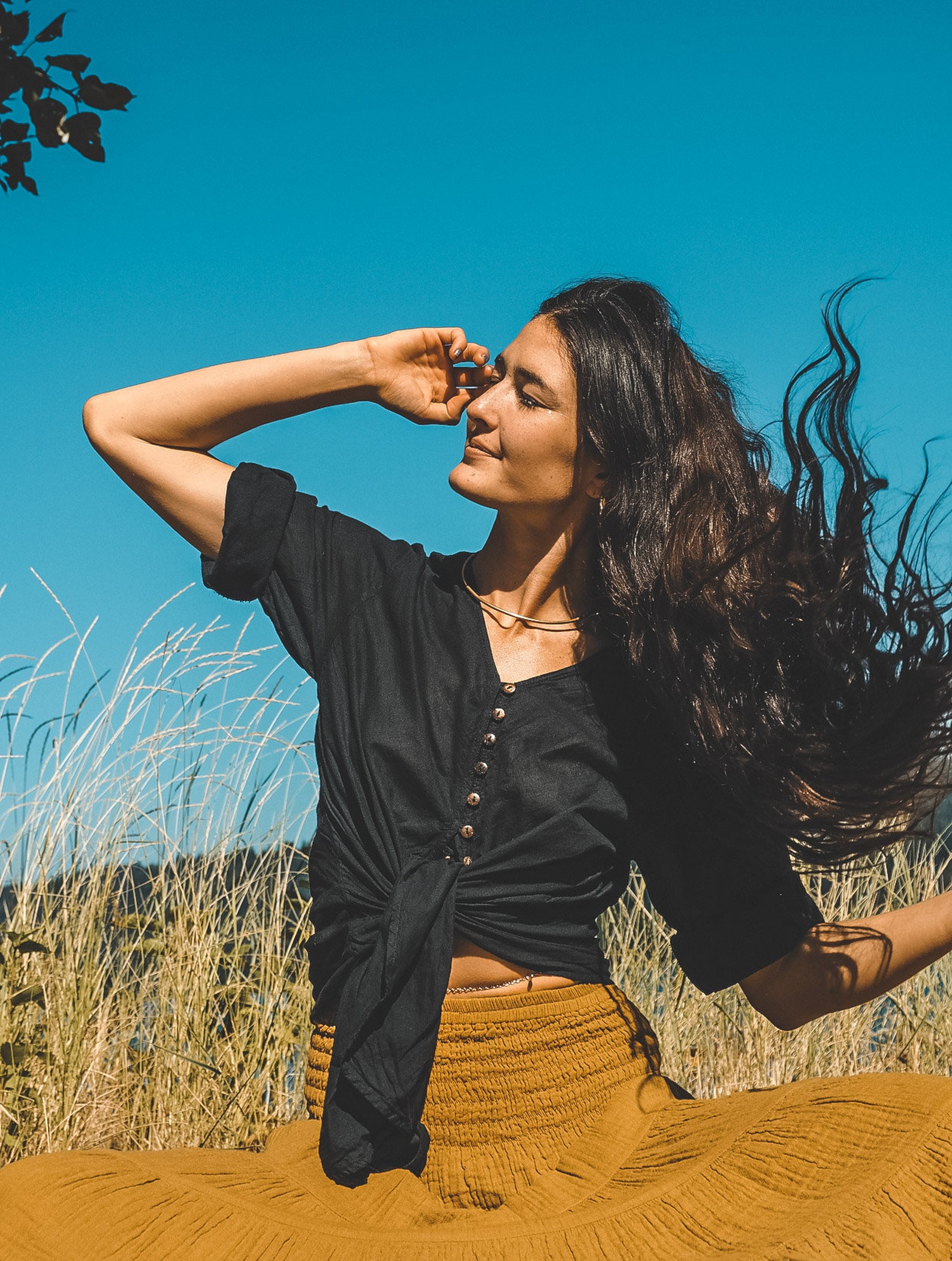 This long-sleeve Cotton Button Top is made with natural fiber that gives it it weightless & breathable qualities. This classic button-down top is special because it has a shapely feminine flow around the hips. The line of dark wood buttons down the center line is figure slimming.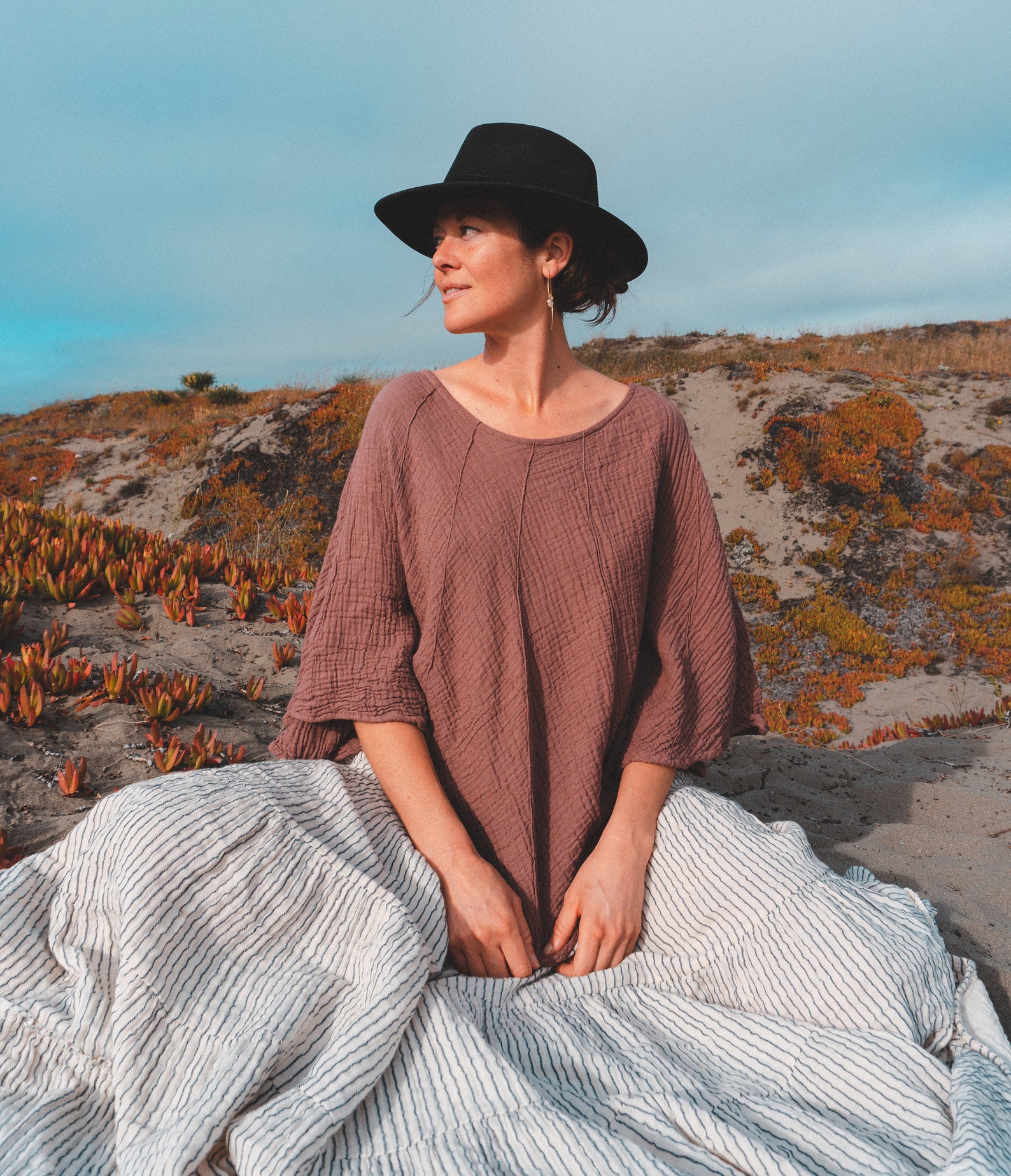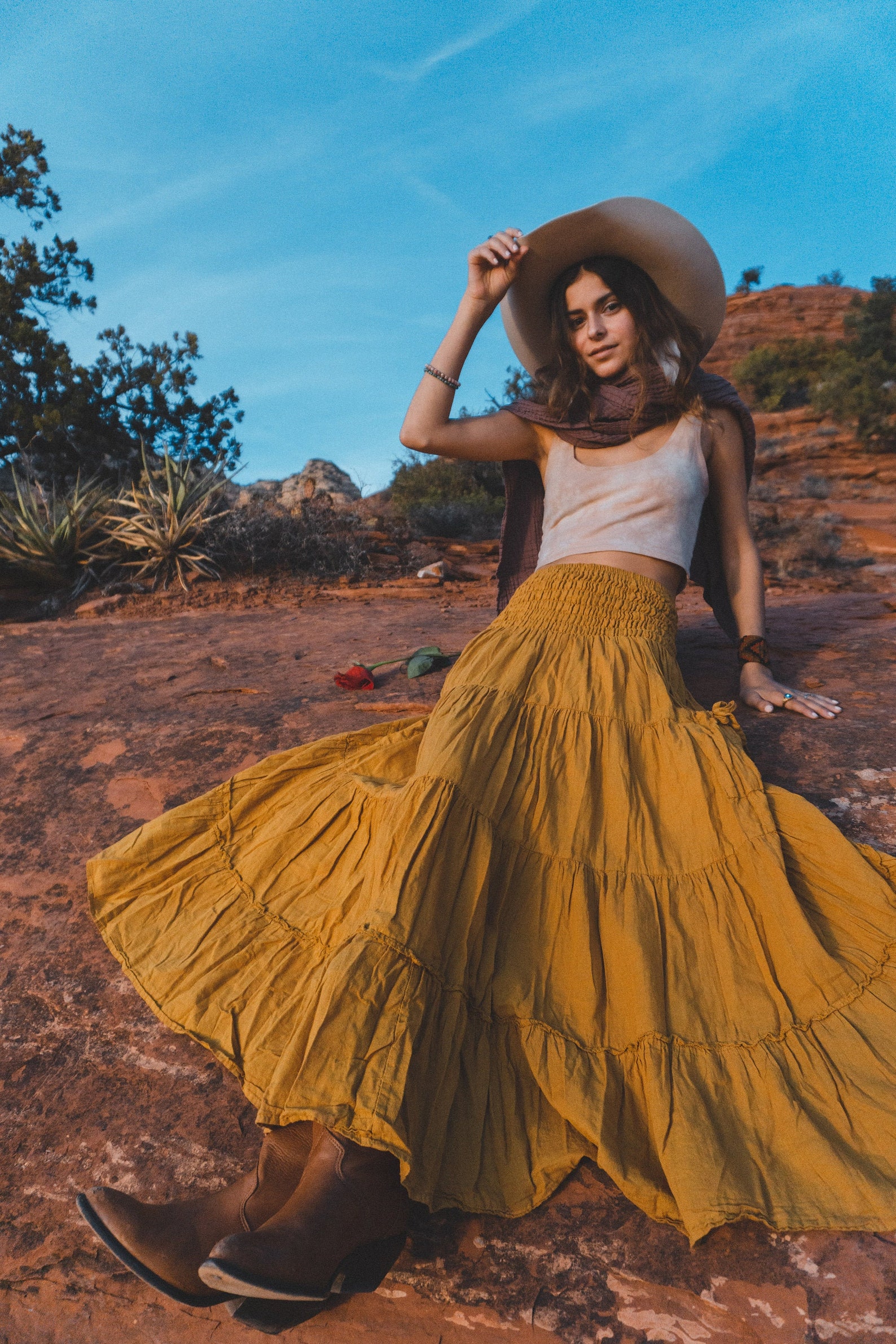 Natural fiber skirt with pockets and a flexible waistband. Stretch, dance, breathe, and play in this soft cotton gauze skirt!
"Before shipping them to you, our team does final prepping and trimming in a peaceful and beautiful warehouse located on a farm in California. We intentionally infuse the clothes with good vibes and blessings before shipping them to you."